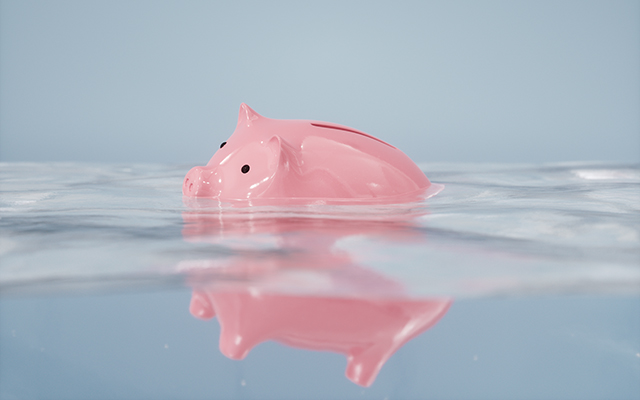 You might call it collateral damage or simply the tipping point to have an already fragile industry, but COVID-19 is pushing assisted-living facilities round the country to the brink of bankruptcy, threatening to narrow the housing choices for vulnerable seniors.
As Laura Ungar and Jay Hancock report in Kaiser Health News, the was struggling even before herpes struck. A building boom in recent years sparked fierce competition and left a lot of companies heavily leveraged. The strong pre-pandemic economy and low unemployment forced facilities to boost wages to attract and retain staff. A few of the industry's major players had been forced to sell off assets amid rising financial losses.
Dallas-based Capital Senior Living reported losses of $36 million in 2021; it has seen its stock plunge by 80 % since February. Fewer than half of their 121 facilities boast occupancy levels of 90 % — a benchmark for profitability. As one investor put it during a recent business call with company executives, facility closures seem imminent. "Is there a certain rule of thumb," he asked, "where if occupancy hits a certain point you just say 'Hey, let's just turn off this facility, because we're just going to lose too much money?'"
The virus, of course, has crashed the economy while revealing the industry's often-lax quality of care. There are other empty rooms, as fewer elderly are able to afford a monthly rent that averages $4,000, and potential residents who are able to afford it are understandably cautious about facilities that may lack the staffing and personal-care guidelines necessary to protect them from infection. Assisted-living facilities aren't subject to the stringent federal regulations that govern nursing homes.
"We have a patchwork of regulation," Robyn Grant, director of public policy and advocacy in the National Consumer Voice for Quality Long-Term Care, told KHN. "In some states, you have more robust protections. In certain they are weak and inadequate. For residents, it is the luck of geography."
And with one of these facilities in lockdown mode, routine oversight by long-term care ombudsmen and family members is no longer feasible, further heightening anxiety and depressing occupancy rates. "We all know when family and friends are visiting, they're monitoring, seeing the health of their loved ones," Grant explained. "They are without those additional ears and those additional eyes."
It's a bleak picture for the future for what was once a thriving industry, one that clearly threatens to limit the options for the elderly and their loved ones who looked to it as an appealing alternative to the nursing home. We can only hope that, when the pandemic finally passes, the heightened scrutiny of practices at these facilities will result in better government oversight — along with a safer, more livable home for that elderly.