With the first date comes the endless dilemmas around first date outfit ideas. Yes! The tension is real. You would definitely want to look presentable. But the problem is, you might find yourself worrying about looking too dressy or fully underdressed. Well, now that you are here, you can let go of this worry. Below, we have made our own roundup of the best outfit ideas that you can try for your first date. All you have to do is, scroll down and read this article. So, go on and get started because it is time to look your best!
What To Wear On A Casual First Date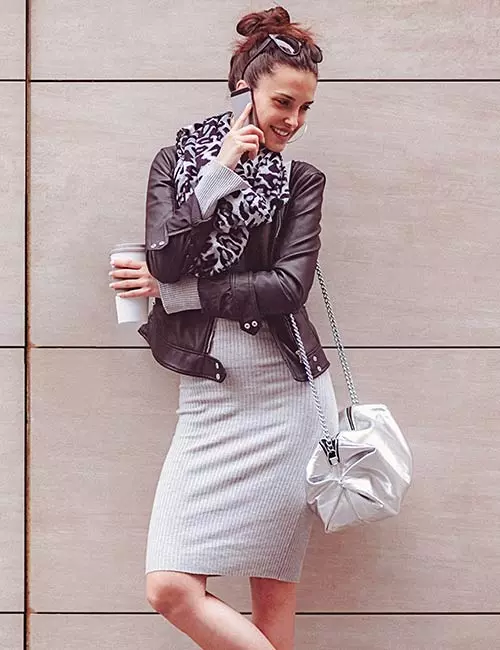 Keep your outfit, date, and conversation extremely casual. Go for a bodycon or slip dress with a leather jacket and Converse or white shoes. Put your hair up in a bun, dab some lipstick, and throw on a cross-body bag.
What To Wear On A First Date To Dinner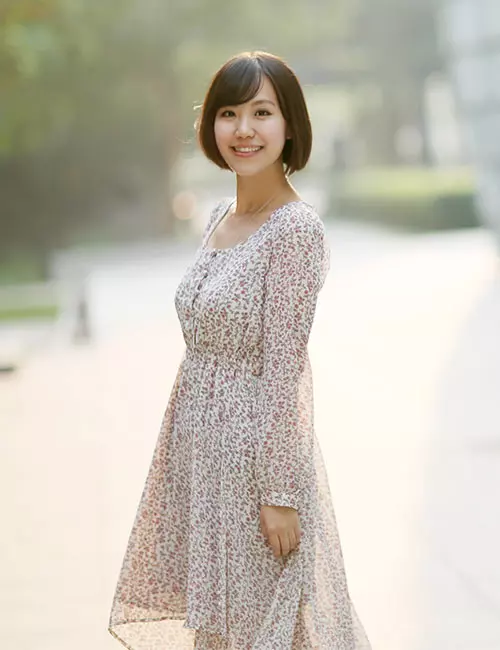 Movie and dinner? Or the other way round? Either way, this look is a keeper. A humble one-piece, a flowing maxi dress, or black jeans and a white shirt fits the bill here. Wear one statement piece of jewelry or a few delicate pieces, depending on what you prefer.
What To Wear On A First Date For Drinks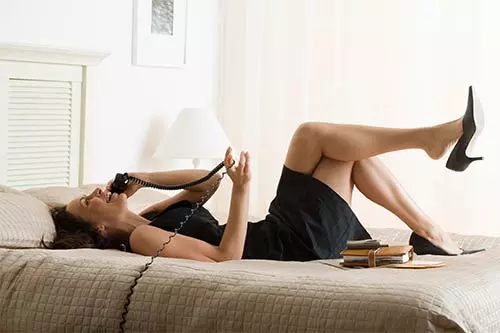 Dinner and drinks is a cliche I don't mind. Choose something form-fitting but charming without looking too eager to please. A little black dress? It's a classic. Go for black pumps, a clutch, or a side body bag if you do not want to be too dressy. Tie your hair in a bun and do a subtle smokey eye look. Make simple choices and make them work for you. That is the new mantra.
What To Wear On A Coffee Date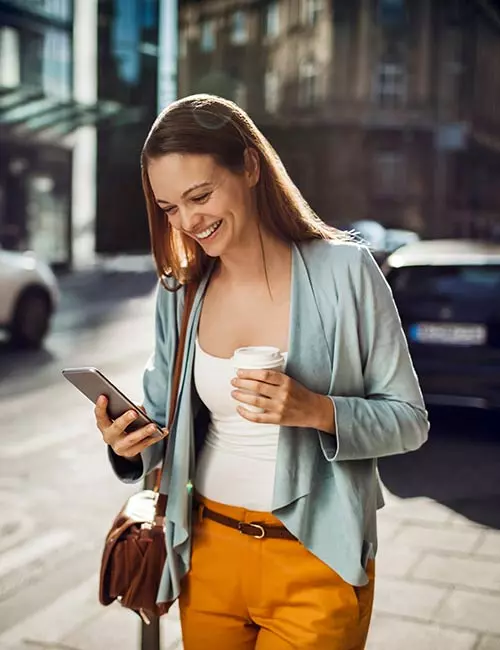 The rule for dressing for a first date is pretty simple. Wear your personality, be casual but not too informal, and stay comfortable. More so on coffee dates. Something breathable, airy, and effortless is an excellent place to start. Opt for joggers or side-striped pants that have taken over the fashion world, tuck in a plain T-shirt, and complete the look with white Converse shoes. Jeans, a casual T-shirt, and a layer on top is fail-proof too. Put your hair up in a bun, half-bun, or a messy ponytail. Go for nude lipstick and neutral makeup. Throw on a pair of oversized glasses to complete the look.
What To Wear On A Blind Date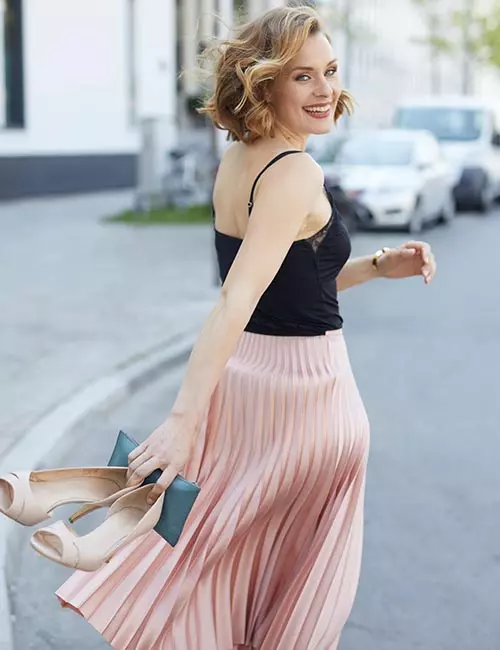 Blind dates are fun, and there's nothing that can beat the adrenaline rush before you finally meet that person. The expectations are usually high, with the pressure to impress even higher, but think of it as just an opportunity to dress up. If it were me, I would go for an LBD because there's nothing like it – it is form-fitting, elegant, and brings out the best in you. You can add a layer if the evening gets colder. Or you can wear a pleated skirt, a tank top, pumps, and neutral makeup if you have a more minimal sense of style. Comfort takes the cake on blind dates because you don't want to feel too conscious. Drink some wine and wait for him to melt when he sees you.
What To Wear On A First Date In Winter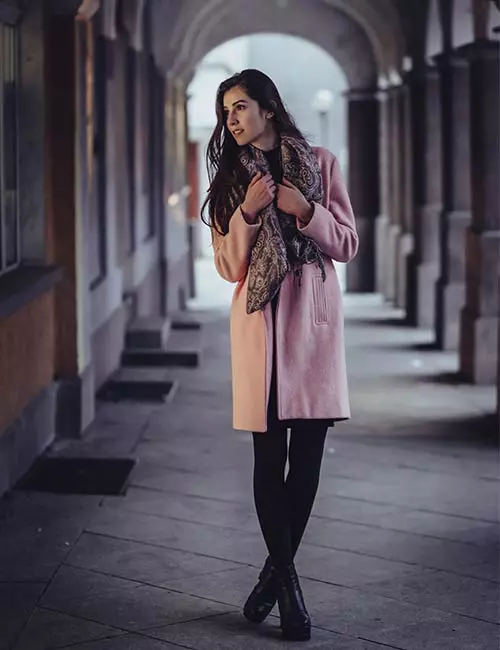 Winters mean strong outerwear game. Go for skinny jeans or trousers and any top that flatters your figure. Finish off with a jacket, a shrug, or any layer that stands out. An overarching faux fur jacket or a pastel trench, ankle booties or knee-high boots – do what your heart desires. Don't forget the red lipstick that makes winters brighter.
What To Wear On A First Date When You Are Over 50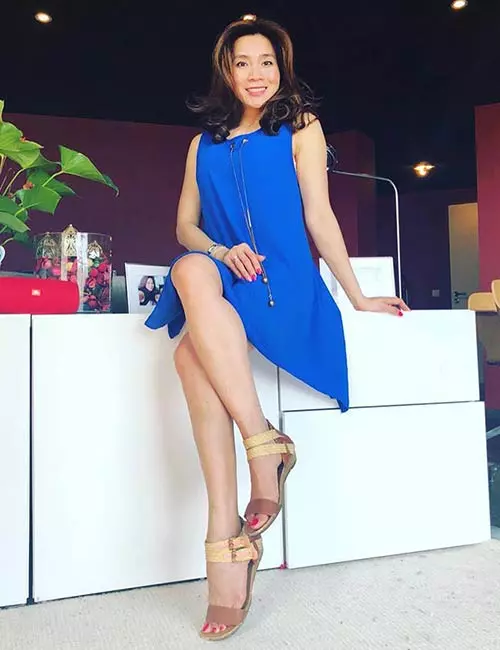 I think there's no better time to go on a date. Women are most sorted in their 40s and 50s. They have clarity, but are still a lot of fun. So, if you are at that time in your life, listen up – pull out your go-to dress, and make sure it is classy, comfortable, and sophisticated. Pair it with gold jewelry, and it can't get better than this. Don't try too hard to hide your age – dress up and wear it with grace!
What Should You NOT Wear On A First Date?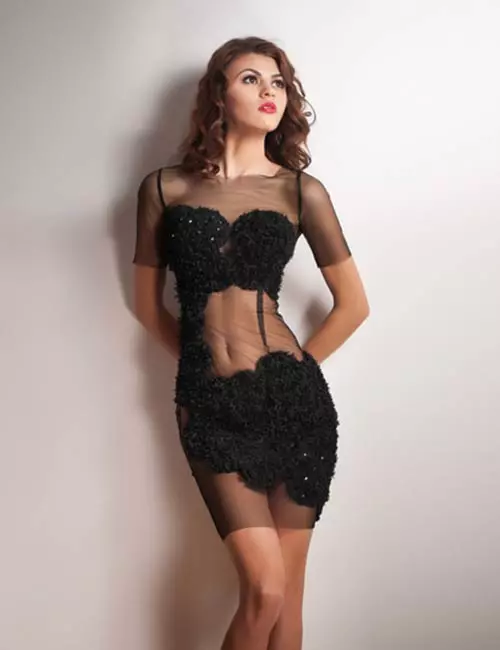 Let me get to the point – too much skin is an absolute no-no. Don't wear clothes that are too revealing, transparent, or anything that steers the attention away from the conversation. This is the case with makeup, accessories, colors, and prints as well. Don't go for anything over the top, too random, or too casual. Plan ahead, but look effortless. Run your look in your head thoroughly if you know it's a special date. Avoid anything you may need to fiddle with or need constant attention. And don't, under any circumstances, wear new shoes that you haven't broken into.
You do not want to mess up your outfit on your first date. So, follow this article religiously and get ready to look fabulous. Also, as we have categorized your options based on different situations, choose your outfit that fits well with the kind of date you are heading towards. Your clothing will differ according to the place, time, and season. Keep in mind that you should not feel out of place. Let this article on first date outfit ideas be your guide and help you save the day. And, do wear your confidence.
Frequently Asked Questions
What is the best color to wear on a first date?
Black, red, white, and blue are considered the best and most appropriate for first dates. It's best to steer clear of loud colors and busy prints. Soft shades are a safe bet. Always wear something that defines your personality.
Do you have to kiss on the first date?
There is no rule of thumb. It depends on how the date progresses. So, if you feel like it, lean in and make the first move. Or take a pass if you don't feel like it. Either way, go with the flow and savor the moment.
How should you act on a first date?
People say that it's best to be yourself and not put up a show. It sounds preachy, but they are right. People go on an impressing spree and put their best foot forward, which is excellent. But the best thing you can do is be yourself. It is more comfortable and the only way you can trust that the other person likes you for who you are.
Subscribe
Where should I go on a first date?
Probe and get a sense of what the other person enjoys or likes. Is it live music? A great food joint? A silent coffee bar? A club? What do you guys have in common? Think about it. Add a personal touch. Keep it relatable instead of random – it always makes for a great beginning. Avoid places that are too crowded, cliche, or loud. It is a total turn-off!
Related
The following two tabs change content below.
Pratima Ati
After working in Marketing and Business Development for a few years, Pratima Ati jumped ship to pursue two things she… more
LATEST ARTICLES
Traditional Indian Dresses That Every Girl Can Wear
Traditional Indian Dresses That Every Girl Can Wear
20 Latest Salwar Kameez Suit Design Patterns For Women: 2022
20 Latest Salwar Kameez Suit Design Patterns For Women: 2022
What Colors Go With Brown? Tips And Outfit Ideas
What Colors Go With Brown? Tips And Outfit Ideas
8 Different Types Of Socks – Guidelines On How To Wear Them
8 Different Types Of Socks – Guidelines On How To Wear Them
How To Measure Shoe Size – A Perfect Guide With Sizing Chart
How To Measure Shoe Size – A Perfect Guide With Sizing Chart
20 Best Ways To Wear Joggers To Look Stylish
20 Best Ways To Wear Joggers To Look Stylish
9 Best Places To Donate Clothes And Do A Good Deed
9 Best Places To Donate Clothes And Do A Good Deed
How To Wear A Saree In Different Ways To Look Slim And Tall
How To Wear A Saree In Different Ways To Look Slim And Tall
20 Gorgeous Party Wear Saree Designs With Blouses For Women
20 Gorgeous Party Wear Saree Designs With Blouses For Women