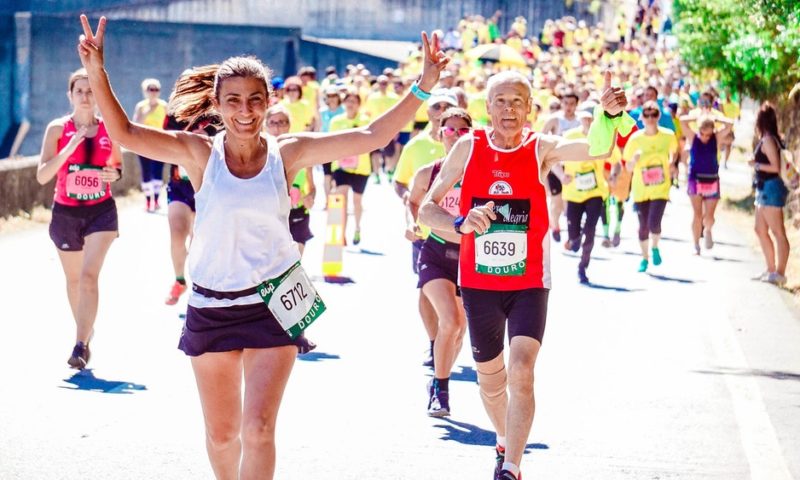 Running or walking in marathons is definitely an incredibly unique sport, offering a number of health benefits and also the added factor of motivation. Many racers describe it as being a symbolic act of going the distance, or pushing yourself to go further even if you're tired or frustrated.
How Marathons Work:
You don't need to be a seasoned runner to get started participating in marathons. You could be a novice jogger or perhaps someone who enjoys walking and wants to take their fitness level up a notch. Most marathons are available to all skill levels, as the workout itself could be modified.
If you're interested in getting started, consider asking a friend, co-worker or colleague who already participates to share their insight. How many races will they sign-up for? How often do they train? What steps did they take to improve their fitness level, get faster or gain endurance?
Next, do an internet search for local races in your area. Most cities offer neighborhood-friendly events year-round. Whether it's a race against a chronic disease, a race to profit a non-profit organization or an event that's just for fun, you're sure to find something which interests you!
You can also search online discussion forums and Facebook groups to connect with other racers. They might have valuable tips about how to get started, what shoes to purchase, where to start walking/running and what kinds of races would be best suited for your skill level and interests.
Marathons Offer these Physical Benefits…
Regulates blood pressure and lowers cholesterol
Improves your immune system
Increases muscle strength and power
Improves quality and amount of sleep
Tones legs by adding lean muscle mass
Burns calories and increases aerobic capacity
And Also other Benefits…
Reduce stress and anxiety for mental resilience
Stay engaged by running/moving in different locations and terrains
Maintain structure in your workout routine for consistency
Connect with other marathoners and join a community
Feel good about supporting a good cause
Travel to new destinations for racing opportunities
Stay inspired, challenged and motivated
But Keep this in Mind:
If you're interested in participating in marathons, first meet with a healthcare professional for safety precautions. Physical limitations, injury or health conditions may require you to modify your workouts. An expert can give you physical tips for getting started.
Next, invest in a sturdy pair of running shoes that will last you a long time and work on many terrains. You'd be amazed at the difference a nice pair of shoes can make. Also consider purchasing a pedometer, FitBit or Smart Watch to keep track of your distance.
Then, decide on a workout plan and how often you need to train. Are you a morning exerciser? A night time exerciser? Do you plan to walk/run on the weekends or do a little bit each day so the miles add up? Don't forget to decide on where you want to train as well. It may be your neighborhood streets and sidewalk, a treadmill at the gym, a race track at a nearby college or high school, along the beach, in a local park or even a state forest (like when you are hiking).
Finally, remember to pace yourself! It's not about how fast you move, but about challenging yourself to improve and reach your goals over time. Progression is the key to succeeding in marathon races, and lucky for you, everyone is at a different stage in their fitness journey!